Your one-stop-shop for management training
Effective

training courses to equip you with the skills needed for

leading change in the workplace

Most companies go through organisational change, be that structural, cultural or transformational changes to the business. Leaders need to be equipped with the skills for successfully leading change in the workplace. Our programmes deliver the foundations on which to work on in order to manage change effectively.

Get in touch
World class professional services in learning and development
Improve the way in which you implement changes in your organisation
How we train
With a wide range of personal experience in major organisations, our trainers are continually refining the training they offer. All of our programmes include a real variety of activities, ranging from real-life examples, to video sessions and team activities. We have a large collection of courses, and can also develop bespoke options tailored to you.
In conjunction with Lilipad, a highly respected and experienced training business, we offer a suite of management training solutions. Lilipad have 25 years' experience and help us to deliver memorable learning experiences that provide long-lasting improvements. Together, we've delivered training for numerous public, private and third-sector organisations.
Get in touch
Our learning cycle
We use the CMP Learning Cycle to not just give people new soft skills – but, more importantly, to change people's underlying state of mind, their intentions, leading to a more instinctive use of the skills and behaviours.
Get in touch
Coping with organisational change
Some of the main reasons people struggle with change are: a sense of lack of control, fearing the unknown or new ways of working, and not understanding 'WIIFM' (What is in it for me?). When you understand why the change is taking place, it is far easier to get on board and deal with it.
CMP has vast experience across a multitude of sectors in supporting employees through change. Our training ensures your employees have the tools and models to support them in coping with change when it happens and it also shows them how to support others who are struggling.
Get in touch
Implementing and leading change in the workplace
Building the right leadership skills to manage change can make the difference between change being implemented well and change failing. Change needs embedding and continual improvement in order for it to be successful. Recognising that change is as much about people as it is about processes helps organisations to follow through smoothly and more quickly.
Our experienced trainers have worked across the board when it comes to change management and have in-depth knowledge of organisational, transformational and cultural change.
Get in touch
Supporting you through change in the workplace
For any organisation, going through change can be challenging. Irrespective of whether you are positive about change or have become change weary, changes can be complex and difficult. Communication is key and ensuring change is led and delivered confidently and competently can make the difference between stress and failure.
Our consultants can support an organisation and its leaders in recognising the personal impact of change, and can also guide you through the change process.
Get in touch
CMP White Papers
Resources & Further Reading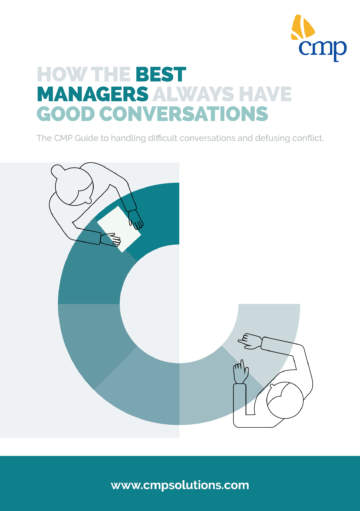 The CMP Guide to handling difficult conversations and defusing conflict.
Download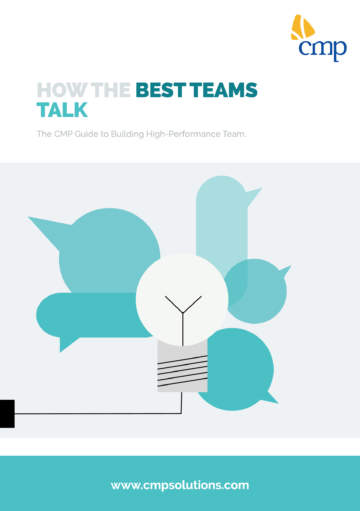 The CMP Guide to Building High-Performance Teams.
Download
The UK's leading independent provider of
Workplace Relationship Management & Dispute Resolution Services
Our ambition is to create workplaces where people can really be authentic, bringing their 'whole self' to work, without the fear of conflict.
CMP is a pioneer of approaches to manage and improve workplace relationships – a prime mover in the development and adoption of professional approaches to mediation, investigation and Conversational Integrity.
Read More