Learning & Development to suit your organisation
Build

A CULTURE OF

PSYCHOLOGICAL SAFETY

AND

BETTER CONVERSATIONS

To build a workplace based on open and intelligent, constructive conversations, organisations need a mix of managers and teams with the right skills. We have a wealth of practical expertise to share, which have been recognised by the ILM.

Get in touch
Learning & Development services across the EMEA
SKILLS FOR A HEALTHY CONVERSATION CULTURE
How we train
We use all of our day-to-day experience working in major organisations to keep on developing and refining our training offer. That means programmes that are razor sharp in their relevance to the latest HR and management context and developments.
Our training covers all the key aspects involved in the practical delivery of a clear air culture: from conversations skills and management qualities to mediation and investigation services. And it's offered in forms that work with busy working lives, as well as in-depth programmes. Trainers are experts and highly experienced practitioners who create an environment that's supportive and motivational – a place where people want to be open and want to learn.
Get in touch
Our Learning Cycle
We use the CMP Learning Cycle to not just give people new soft skills – but, more importantly, to change people's underlying state of mind, their intentions, leading to a more instinctive use of the skills and behaviours.
Get in touch
Personal And Team Development
Courses get to the crux of conversation skills for better management: managing difficult conversations, dealing with issues around performance and change. Conflict coaching, for example, helps managers to better understand the psychology of conflict and learn the tools and techniques needed to manage it more effectively with one-to-one attention and support. The Courage to Manage e-learning programme equips managers with a 'how to' toolkit and takes managers through a range of realistic scenarios – complaints, grievances, bullying and harassment – to test their thinking and behaviours. Remote support is provided by a CMP coach.
Management Training Courses
Mediation and Investigations Skills
Core mediation skills are of real value for personal development – for listening, facilitation, empathy and developing Emotional Intelligence. All the trainers delivering courses are practising mediators with current experience to draw on. Programmes are endorsed by the College of Mediators, and many are also Institute of Leadership and Management accredited. Our workplace investigation skills programmes are Institute of Leadership & Management endorsed and led by established workplace investigators, drawing on their hands-on work in organisations on cases of complaints, grievances, bullying and harassment.
Contact us for more information
Bespoke Courses
There are two essential principles at the heart of what we do. Training can be a superficial experience. We use the CMP Learning Cycle to not just give people new soft skills – but, more importantly, to change people's fundamental 'intention', why and how they do what they do. Because how you do something can be more important than what you do. We use Conversational Integrity to create Clear Air workplaces where teams work more effectively together, embrace different personalities and perspectives, are better at problem-solving and have the confidence to be innovative.
Contact Us
CMP White Papers
Resources & Further Reading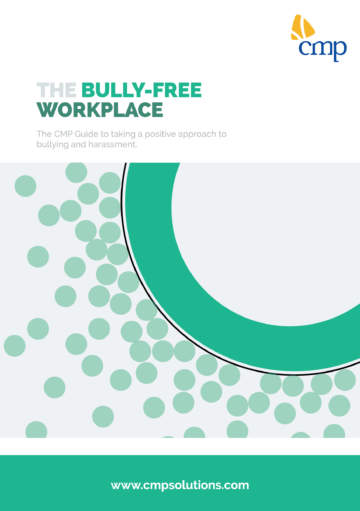 The CMP Guide to taking a positive approach to bullying and harassment.
Download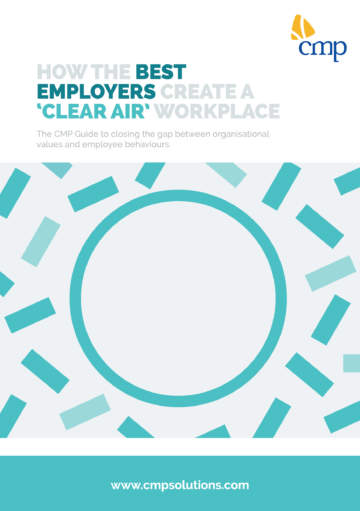 The CMP Guide to closing the gap between organisational values and employee behaviours.
Download
The UK's leading independent provider of
Workplace Relationship Management & Dispute Resolution Services
Our ambition is to create workplaces where people can really be authentic, bringing their 'whole self' to work, without the fear of conflict.
CMP is a pioneer of approaches to manage and improve workplace relationships – a prime mover in the development and adoption of professional approaches to mediation, investigation and Conversational Integrity.
Read More