Ever wondered what it's like to
train as an Investigator

?

Investigation 31st July 2019

Are you looking to carry out, or improve your skills in running workplace investigations? Not sure what the training might involve? We sent our marketing officer, Matt on our Professional Workplace Investigator course, who shares his experiences!

Having worked for CMP for 6 months, I have had a lot of exposure to the world of workplace investigations, having spoken to a range of clients, my colleagues within the office and through my day-to-day reading and interactions with our practitioners. However, despite such knowledge and experience, I still had a lot to learn, so to help me better understand the Investigation process, I was enrolled onto our public training course in July.

Once again adopting the role of a London commuter, it meant an early start on the Monday morning! The course was being held at etc Venues, Avonmouth House just a short walk from Elephant and Castle station. Thanks to the recent updates to the Thameslink rail route, this meant a straightforward journey from our local station with a quick change at London Blackfriars, just one stop away from Elephant and Castle.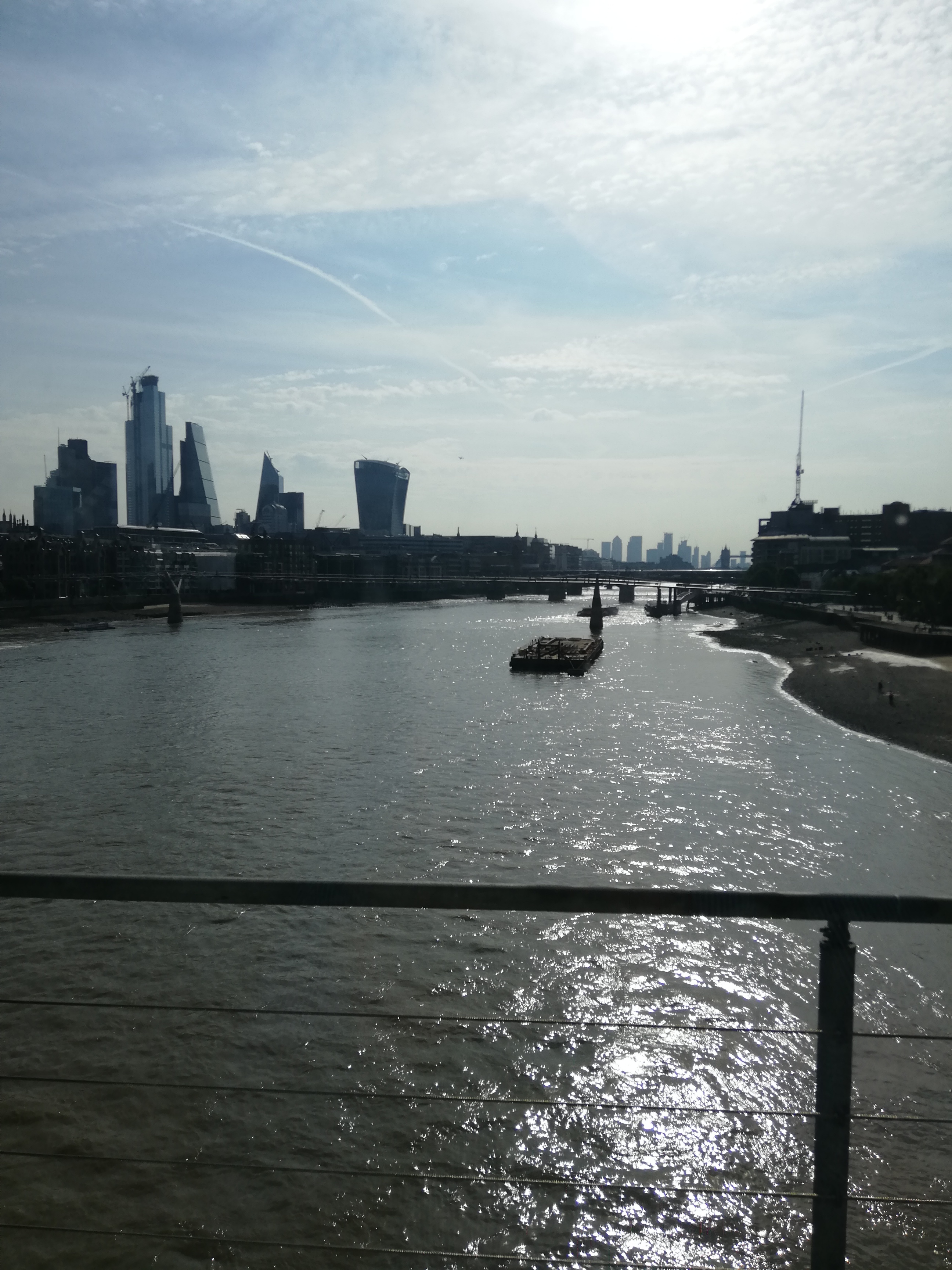 The view from the platform at London Blackfriars is quite spectacular in the morning- well worth a 5-minute stop to admire.
Upon arrival, I was greeted by the usual warm hospitality, fancy coffee, croissants, smoothies and other much-welcomed breakfast items, that I've come to expect and love, from the etc. Venues team! After breakfast, the course began at 9:30 am with initial introductions.
The course was led by Suzanne Burton, one of CMP's most experienced practitioners. Suzanne has been delivering Investigations, Neutral Assessments and training for CMP across a wide range of clients since 2002. I'd previously met Suzanne at one of our Practitioner training days, so was great to see a familiar face. The other course attendees all had backgrounds in HR, with a ranging level of Investigative knowledge and experience. All were looking to improve their knowledge and understanding, and perhaps update their training to the very latest best practice standards. We had 2 course members who travelled all the way from Kazakhstan, so it was especially interesting to get to know them and learn a lot about a country I knew little about.
The day began with an introduction to the course and what we could expect to cover, before working through the structure of the Investigation process. This included a mix of small group discussions, where we each had the opportunity to contribute our ideas to the facilitator, and for those experienced investigators to draw on their own experiences. We discussed the process from start (i.e. when the case is commissioned) all the way to the written report, and what action this would likely inform.
This was a great learning session for me, bringing together all the small pieces of learning that I've picked up along so far, into a clear outline of the process. Many of the other attendees, although experienced in Investigations had not had any formal training, so likewise found it beneficial to outline a clear structure.
We broke for lunch and were once again treated by the etc. Venues team. The course was fully inclusive of a 3-course cooked meal, just what was needed to fuel the day's learning. The venue had allocated a table to ourselves as a group, giving us all a chance to get to know each other a bit better and share our experiences.
Once the theoretical background was complete, we got to work on our first role-play scenario. The role-play was a typical workplace scenario between an employee, Anna and her supervisor, Ron. Our first task was to read through some example interview notes, to analyse them and give our thoughts on what were and were not effective questioning techniques. We split into pairs to do this task, before feeding back to the group.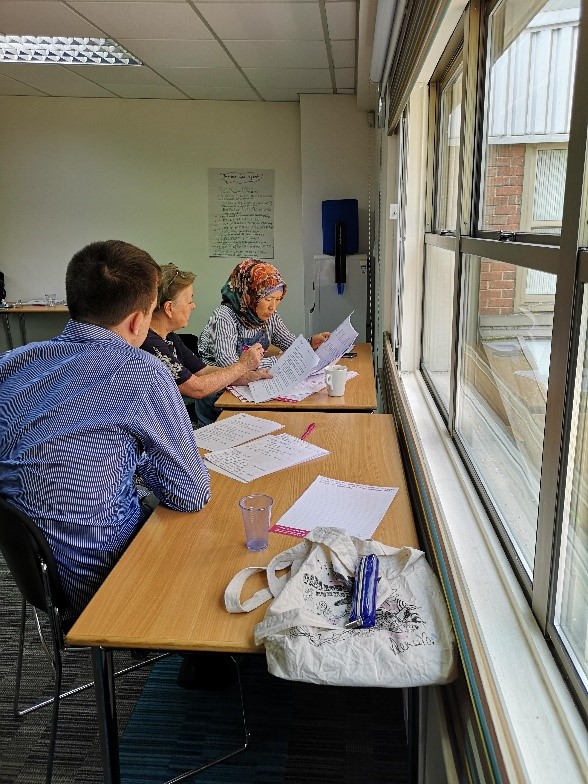 A lot was learnt on the skill of questioning here… what to ask and how to ask it, in order to gain as much information from the parties as possible.
For the remainder of day we focussed on the terms of reference for an Investigation and what needs to be agreed prior to commencing the case. We also looked at how an Investigation can be scoped, looking at the time that should be allocated for each constituent stage of the process. We gained a thorough understanding of all the factors which should be considered, including the notice periods which must be provided to participants prior to interviews.
The final activity for Day 1 was a rapport building exercise. Once again we split off into small groups, one group was given the question 'What can we do to build rapport' , whilst the other focused on the mistakes an Investigator may make with the impact of reducing rapport with the interviewee. My Conversational Intelligence skills came into play here, and we discussed a number of factors ranging from the physical aspects of the venue to the way in which the investigator communicates and presents themselves.
We left our thoughts upon the flipcharts as the day ended, so much learned already, and I was intrigued to see what the remainder of the course would have in store.
We arrived on day 2, with the news that it would be a very practical day, as we moved on to focus on the interviews, continuing with the role-play scenario involving Anna and her Boss, Ron. Anna had been receiving unwelcome attention from Ron and felt pressurised into accompanying him for meals and drinks outside of work.
After some theoretical discussion of the structure of the interview, including how to introduce the investigative process, we were provided with written records from the complainant and respondent, from which, within groups, we worked together to form a list of questions that we wanted to ask each of them. We then were each given a role by Suzanne of Investigator, Interviewee and Observer and alternated roles throughout the day as we progressed through the Complainant, Respondent and Witness interviews.
As each of us took our turn to play the role of Investigator, we received thorough feedback on the way we conducted ourselves, and the questions we asked alongside our behaviour and mannerisms. It was beneficial to hear what the observers and Suzanne had to say, with plenty of constructive comments to work on.
Some great acting from those taking on the role of interviewee made the role plays both challenging and enjoyable for all involved!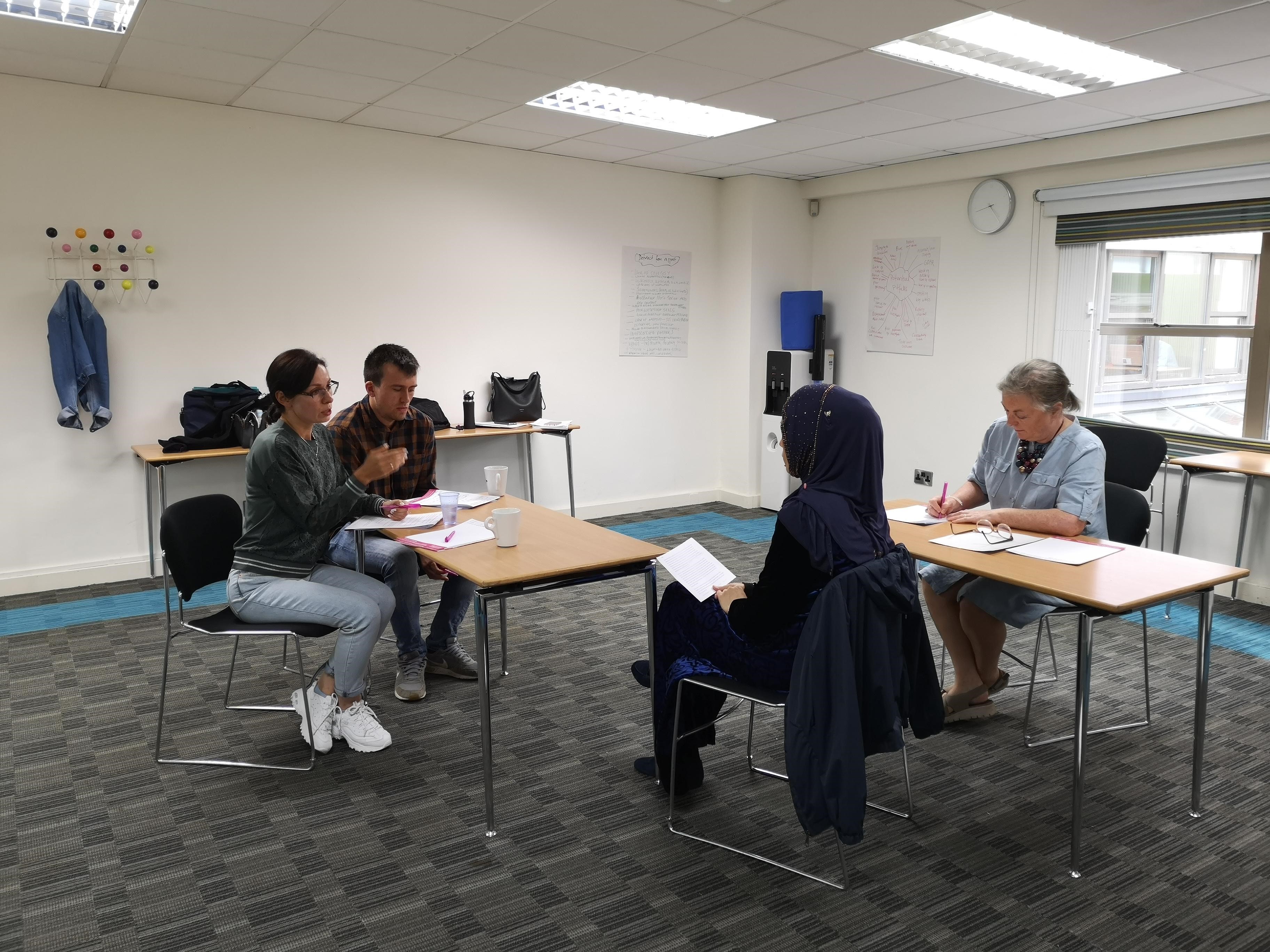 Having had a chance to work through the interviews with all of the different parties, we built an excellent understanding of how to conduct each session and the appropriate styles of questioning to use. It is critical to begin the interview with open questions in order to allow the interviewee to say all that they have to say, before using closed questions to clarify, check and discuss specific issues that have been raised.
Once the practical sessions had finished, we regrouped and worked together to produce a full outline of how a typical interview should be structured and the sorts of questions that are best asked at each stage.
Another successful day completed, 2 down… 1 to go! A small piece of homework was given… to read and review an example Investigation report.
The final day followed on from the interview process, to look at how evidence is assessed, and the different types of evidence. Here we were reminded not to make assumptions, and to always ensure our questioning is thorough enough to completely establish the facts. … Just because there is corroborating evidence (both parties in agreement), doesn't necessarily mean the event took place- there may be another motivating factor involved such as wanting to move departments.
We then looked at the possible findings of an investigation, and how these are formed based on the policy definitions. Following this, we had an in-depth session on report-writing. We looked over our homework documents in small groups, critiquing the reports for their content and structure. We shared our feedback before Suzanne provided us with her best practice guidelines for an effective report.
Now well-prepped, we were set our post-course assessments. We were to be sent a term of reference, records of interviews and accompanying evidence and were instructed to write up a full investigative report on which we were to be assessed. The results of this would be combined with our observed efforts and skills practice throughout the course, to provide an overall assessment.
At this point, we had worked our way through the entire Investigative process from start to finish, and all actively participated in having our chance to practice and hone our interviewing skilled. Before the course came to a close, we worked through some psychological background on the conflict, to help understand potentially difficult behaviours that may present within the interviews.
Here I took the opportunity to discuss Mediation, and how this fits within the overall conflict management process at an organisation, and some of the other attendees expressed an interest in our equivalent Mediation course, The Professional Workplace Mediator.
Overall a thoroughly interesting and very worthwhile learning experience. Thank you to Suzanne, the other attendees and of course the etc Venues team for making it an enjoyable 3 days!