Practical, applicable and innovative experiences
Management training courses

tailored to your organisational culture

For 30 years, CMP has offered world-class professional services in learning and development and the management of workplace relationships. In conjunction with Lilipad, a highly respected and experienced training business, we offer our clients professional standards of excellence across a suite of management training solutions.

Get in touch
Achieving our aim of creating better workplaces by
Delivering a range of management training courses, tailored to your unique needs
How we train
All of our programmes contain a rich combination of training techniques, delivered by highly experienced trainers. A typical training course will include various activities from ice-breakers to group activities and real-life examples. All trainers have in-depth personal experience in major organisations and are continually refining their training.
We work in partnership with a highly respected training business, Lilipad. They have 25 years of experience delivering interactive and facilitative learning, tailored to our customers' needs. Learning experiences will be enjoyable, memorable, and provide long-lasting productivity improvements. Together, we have a wealth of expertise in supporting many public, private and third sector organisations.
Get in touch
Our learning cycle
We use the CMP Learning Cycle to not just give people new soft skills – but, more importantly, to change people's underlying state of mind, their intentions, leading to a more instinctive use of the skills and behaviours.
Get in touch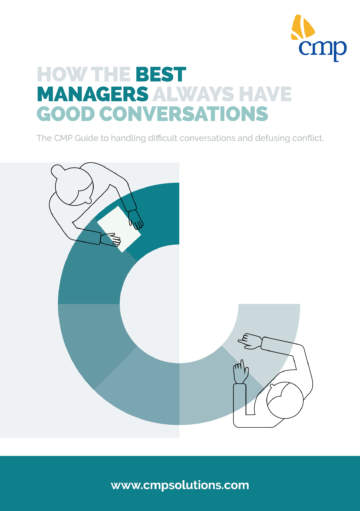 The CMP Guide to handling difficult conversations and defusing conflict.
Download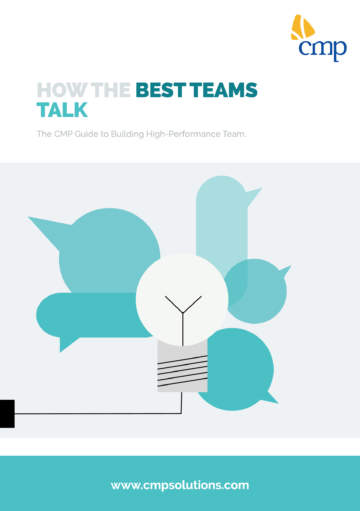 The CMP Guide to Building High-Performance Teams.
Download
The UK's leading independent provider of
Workplace Relationship Management & Dispute Resolution Services
Our ambition is to create workplaces where people can really be authentic, bringing their 'whole self' to work, without the fear of conflict.
CMP is a pioneer of approaches to manage and improve workplace relationships – a prime mover in the development and adoption of professional approaches to mediation, investigation and Conversational Integrity.
Read More